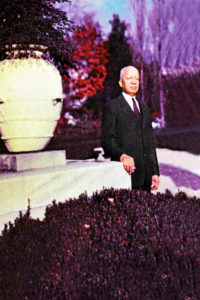 Violating our mission
When the Executive Council of ASALH voted in February of 2017 to end our century-long tradition of self-publishing our Journal of African American History, it violated not only a tradition established by our founder, but also our belief in democracy. Carter G. Woodson believed that historical truth, published and promoted by black folks, would promote an expansion of democracy in America. His fight and our fight has always been to use history to make the United States and the world respect the rights of black people. Thus it is doubly tragic that the decision was made by violating the voting rights of the members of ASALH. At the 101st Annual Business Session of ASALH in Richmond, the president denied the constitutional right of the members to decide the question. When a member raised the question of whether the Business Session had the power to make the decision, the president ran through the open door and never looked back.
Violating our fundamental laws
The constitution and by-laws state clearly that the members are the bosses of the Executive Council, which is bound to execute the policies we set.

Rather than take a moment and consult the constitution and by-laws, Evelyn Brooks Higginbotham, the president, high-handedly told us that she not only had the power but that she was the authority to which we had to appeal! And if this action was born of ignorance of our laws, and that is always possible, she and rest of the Executive Council knew when they voted to go to Chicago several months later–because the opposition on the board and this site made it clear. Democracy matters not to the majority of the board–and to three former presidents who either serve on the board and voted for the measure and weighed in to sell out tradition and democracy.
I will continue to point out the folly of this move to the University of Chicago (it will financially weaken us and reduce our staff), but what saddens me more is the evidence of mis-education involved in this move. Would the Executive Council have disenfranchised an organization of white people? Would an organization of white people have allowed such a thing? We were founded to combat mis-education, but we will have lost the war within our own ranks if we do not hold the Executive Council responsible when we meet at the 102nd Business Session of ASALH that will be held in Cincinnati.